Best Digital Marketing Services For The Long-Term Growth of Your Business
Search Engine Optimization | Social Media Marketing and Management
Website Designing and Development | Branding
Search Engine Optimization | Social Media Marketing and Management Website Designing and Development | Branding
Grow Your Business With Bluelinks
Unlock exponential growth with our expertise and tailored solutions. Partner with Bluelinks to elevate your business to new heights.
Top Digital Marketing Agency UAE
Develop your company's growth with Bluelinks expert marketing strategies and development services, which will open doors to success and creativity.
Increasing Your Organic Search Results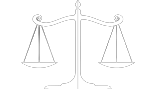 White Hat SEO
White hat SEO employs legitimate strategies like keyword optimization and natural backlink building to boost a website's search engine ranking, fostering sustainable, ethical, and long-lasting online visibility.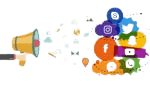 Social Media Reach out
Social media reach is maximized through precision-crafted content, data-backed posting schedules, and authentic engagement, propelling brand expansion and fostering meaningful digital connections.
Paid Advertising
We plan paid ads strategies, relying on data-driven insights to find targeted audiences. We improve ad performance through A/B testing, ensuring that your budget produces a significant return on investment (ROI).

Abdullah Hashem
I had worries about using services for paid advertising, but Bluelinks team completely altered my viewpoint. Their knowledge and tactics improved our online presence and generated an outstanding ROI of up to 700%. I'm incredibly impressed by their results!

M. Bilal
I was surprised by their SEO capabilities! They contributed my website's climb to Google's first page in just a few months. Their knowledge and dedication are rare. I strongly recommend Bluelinks to anyone who wants to dominate search rankings.

Sheikh Sudais
I had the pleasure of partnering with Bluelinks for our Google Ads services, and the results were truly outstanding. Their expert team's strategic approach and attention to detail ensured our campaign not only met but exceeded our expectations, delivering the best results we've ever seen. I highly recommend Bluelinks for anyone seeking top-notch Google Ads services.
Hire Us For Your Next Project!
Choose us because we have exceptional expertise and a track record of delivering excellent outcomes that elevate your brand and online presence.